Jayden Boyson
Senior Spotlight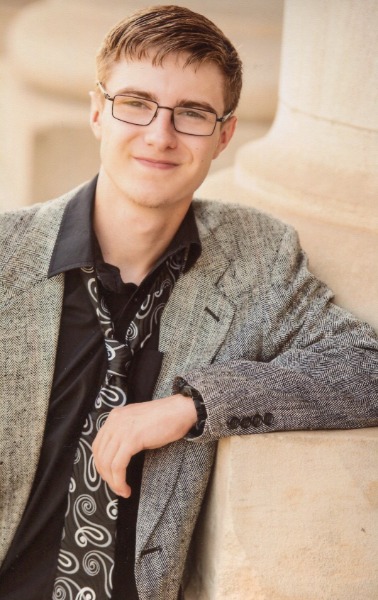 Jayden is the son of Nick and Heather Boyson. He has a younger brother, Jackson, who is in eighth grade. Jayden is a senior this year at Cheylin and is planning to go to North Central Kansas Technical College.
He wants to go to school to become a carpenter because from a young age he's enjoyed being able to build and create things. "I was really into Lincoln Logs and Legos when I was younger. When I took a wood shop class in 9th grade is when I really started to like it. I've taken a wood shop class every year and I've built two benches, a shotgun, a cane and I've replaced a window and put down flooring in that class."
Jayden described his senior year with three words as "long, unexpected, and stressful". He describes senioritis as "The thought of being able to tell your teachers "Nah I don't feel like it." The advice that Jayden would give the underclassmen is "To pay attention to your hard classes. If I could create one mandatory course for future seniors it would be a whole hour for a study hall." His favorite excuse that he has given when he did not have his homework done is "I don't have any glue or scissors at home."
Jayden said Miss Hnizdil is his favorite teacher because she has taught him to be more creative and to think more broadly. I love to draw. I draw a lot of pictures from the internet."
Mr. Keltz has given Jayden the best advice. He doesn't remember exactly what Mr. Keltz said but he remembers that it was inspirational.
"I w​​​ill always remember when I went on the stock show trip as a junior and at the hotel there were about fifteen of us in a tiny hot tub. I will also remember during Senior year when I put Kaylynn in a headlock while we were in English class."
When asked if Jayden is read to leave home and go to college he said "Yes, it will be weird to not have someone to tell me to take out the trash. But also no, because I have been so busy with my senior year that I've hardly spent time at home." Jayden's graduating class has five students and when asked what he thought his teachers and classmates would remember him by, he responded: "probably for always having my headphones in."