Kaylynn Hendricks
Senior Spotlight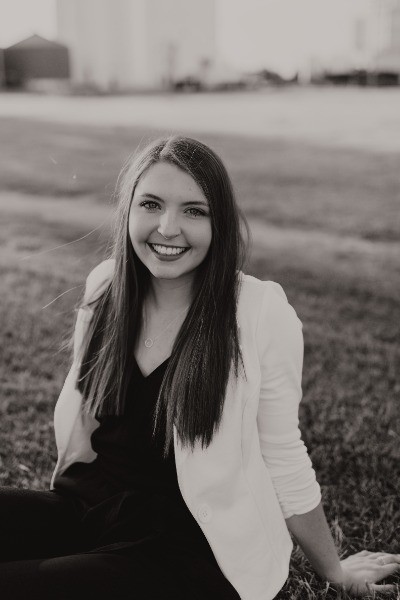 Senior, Kaylynn Hendricks will be attending Kansas State University after graduation from Cheylin High School. Kaylynn plans to major in secondary education, specifally biological sciences. "I have always wanted to help people and I love science, so teaching high school kids and preparing them for the future seemed like a good fit for me" said Kaylynn. She has wanted to attend K-State since she was a little girl. Kaylynn's family has many ties to K-State as several of her family members have attended school there. Her uncle, Dr. Nathan Hendricks, is an Associate Professor in the Agricultural Economics department at the university. She is familiar with the college and she loves the atmosphere of Manhattan.
Kaylynn states that she would love to return to Bird City or somewhere in northwest Kansas and work with the people that helped shape who she is today. She would like to build a family in such a supportive community where she knows they could do well. She is very proud to have grown up in the community of Bird City. She enjoys the small town feel of being close to everyone.
Kaylynn was voted "Most Involved" be her classmates. This title fits her very well as she holds many offices in organizations in school and outside of school. Kaylynn is the Student Government President, FFA President, vice-president of National Honor Society, GoGetter 4-H Club President, just to mention a few. She also participates in volleyball, basketball, and track. Kaylynn will always remember the locker room jam sessions with her teammates.
Kaylynn gives some advice to younger students: "If you have the opportunity to take dual/college credit classes, do it!" She says her senior year has been busy, exciting, and stressful. She keeps very busy doing homework, applying for scholarships, preparing for college, and fitting her social life into the equation as well.
Kaylynn is grateful for the support from her family, teachers, and the community throughout her schooling at Cheylin and as she prepares for the future.
Kaylynn is the daughter of David and Amy Hendricks. She has younger brothers Matthew, 8th grade, and Landon, 5th grade.