Guienevere Burr
Senior Spotlight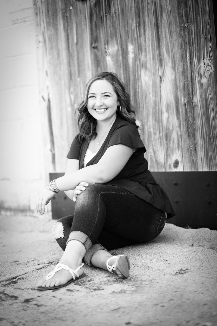 Guienevere Burr is a senior at Cheylin High School. Guiene recently received her CNA license from Northwest Tech in Goodland, KS. She plans on furthering her education after high school at Colby Community College for a 2 year program to complete her prerequisites. Guiene chose CCC because she thinks it is the next best step for her academically.
Guiene says she will miss Cheylin and how close we are, not only as a school but as a community. Guiene enjoys being a member of the Cheylin FFA, STUGO, and the yearbook program. She also takes pride in her job where so works in Saint Francis at the Cheyenne County Village and lifeguarding at the Bird City Pool during the summer.
Guiene is the daughter of Ted and Ann Burr. She has four siblings: Forrest, Elsa, and Gregor who are older and Tucker who is younger. Guiene likes to spend time with her nephew CJ and always enjoys giving her younger brother, Tucker a hard time.
Guiene got her best advice from her dad when he said: "Do what you love or don't do it." Guiene lives by what her dad said and is choosing to continue to do what she loves, which is nursing and caring for other people.
When Guiene was asked what the most challenging thing about senior year is, she responded with "Coming to terms that you are going to leave home." Guiene is enjoying her last few months as a student at Cheylin High School and is looking forward to what the future holds for her. "I would describe senioritis as coming to class late with a coffee in your hand. Which I did once."