Grace Sabatka
Senior Spotlight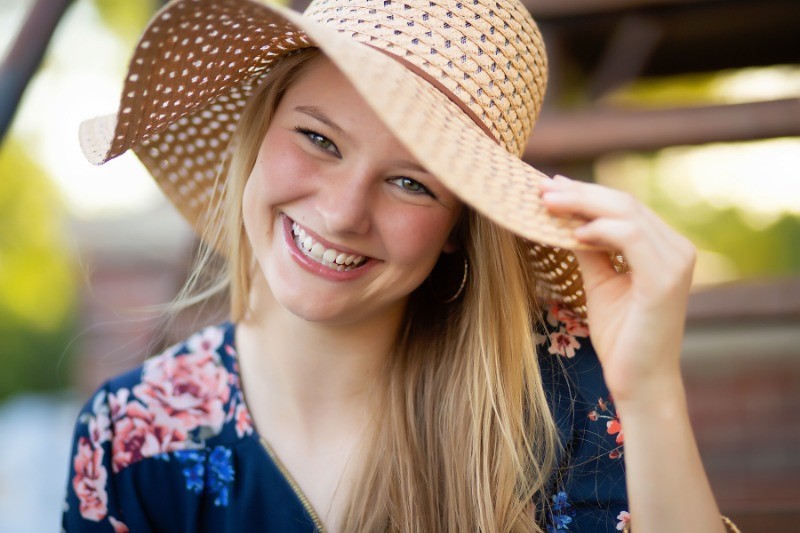 Grace Sabatka is a senior at Cheylin High School. Grace plans to attend Colby Community College to major in the Physical Therapist Assistant program. In the future, Grace plans on coming back to her current community in McDonald, Kansas after college.
Grace is the daughter of Kasey and Jennifer Sabatka. Grace is the older sister of Tyler (Junior), John Paul (7th Grade), Lily (5th Grade), and Agnes (4 years old). Grace enjoys spending time with her family.
When asked what she would miss about attending Cheylin High School, Grace responded, "I will miss the connection everyone has with each other and the one-on-one time between classmates and teachers." Her favorite memory throughout high school occurred during her sophomore year in social studies class. Grace started laughing at the beginning of class and her classmate, Miguel, told her that she sounded like a dolphin. To prove his point, Miguel played a video of a dolphin. The whole class started laughing, and they laughed the entire class period.
Throughout high school Grace has gotten close with many of the Cheylin teachers. When asked, Grace said that her favorite teacher was Mrs. Waters, Cheylin's English teacher. Mrs. Waters is Grace's favorite teacher because of her warm, enthusiastic, and caring personality. "She is always willing to help you and talk if you need to talk,'' says the senior. Another teacher that has helped Grace throughout high school is Mrs. Hendricks, Cheylin's science teacher. Grace says that science classes like Biology and Chemistry will help her in her future career. Math classes, taught by Mrs. Guthmiller, will also help Grace in her future.
When asked what the toughest part about senior year is, Grace answered with "knowing that you have to leave soon, and thinking about that everything you do in high school is the last time you get to do it." She also said, "Scholarships have been a hard part about senior year, but they can only last for so long." Some advice Grace would give to the underclassmen at Cheylin is: "Live life to its fullest and don't let anyone tell you what you can't do. Do your homework and be a good student because it will pay off, and treat others how you would like to be treated."
Grace mentions that many people have given her amazing advice over the years but her mother in particular has given her the best advice. "My mother has always told me to put God first. She has taught me to always make time to say a prayer every day and to treat others how I would want to be treated."